Don't freak out.
There is a way to keep safe to prevent people from
breaking down the door, getting locked out

or in more technical computer terms, "Back door".

First, the automatic way: There is a button, that I wish I saw much earlier in the process of writing, called
"Empty Spam."
So now, the site is aware that whatever contents in the spam folder and will think…
and will automatically empty all of it, like when you mark emails as spam, this will make it easier to get rid of.
Second, the manual way: If you want to display a lot of comments and get rid of them individually, you can set it up to view up to 100 comments on the pg.

It takes a while to do that at first, so  back up your stuff on your computer during or even before that step.
Next, go back to WordPress and set it up to view 100 comments that way.
Then once logged in with the changed settings saved, it should automatically display with those saved settings every time.

Afterwards, you can  zoom in and out to view the comments

Then, go through them individually and check not spam, approve.

I know it takes longer and is frustrating with more steps.
 
but good things take time. You'll get there.
There is a reason why it takes so long with the manual option is you have to approve it twice as much, but it is more specifically and manually controlled in terms of spam.
Either way, I hope this helps the spam issue, answers your questions so hopefully you get this outcome..
So in this case, one door closes, another opens? Hopefully not the backdoor, opening and you keeping/locking out the unwanted spam out and left in the cold.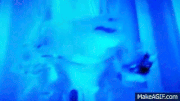 I hope that it only gets better from there, that this helps you throughout your magical journey of blogging.
Best of luck, all the best.

For more FAQ's click back.